Author: Sebastian Unsleber, Senior Manager Product Management System Assembly, Bosch Rexroth AG
It is hard to imagine production without electromechanical cylinders (EMCs). They position, swivel, lift, press, join, punch, crimp and rivet things. And they do all of this in a particular energy efficient manner as they convert the motor torque directly into movement.
1. A tool for electrification and standardization
Less complex solutions mean lower overall costs. With this in mind, electromechanical cylinders EMC make a significant contribution towards standardization and electrification. Thanks to continuous further developments, the fields of application now include pneumatic and fluid-driven solutions. The cylinders come in ten different sizes from 32 to 160 and can be used in a range of areas from semiconductor production and fast-moving consumer goods (FMCG) to battery manufacturing applications.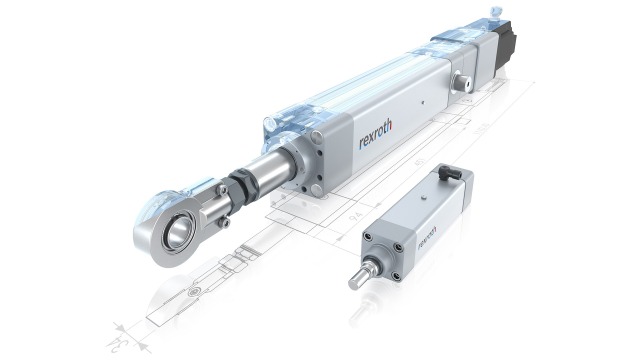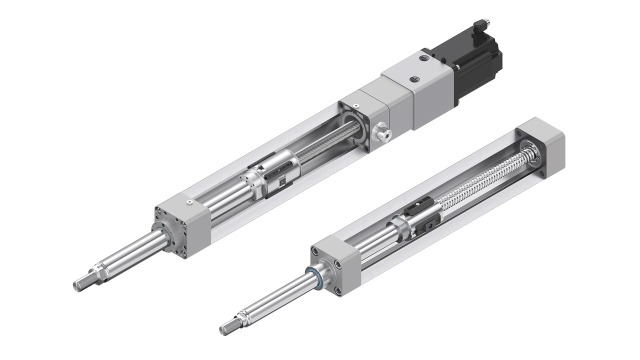 2. Better performance in each power class
Regardless of how the actuator is used: Power and economy must be right. As the key to efficiency, all standard EMCs have a ball screw assembly in the selected force range from 0.1 to 30 kN. Designed for heavy-duty applications, the "high power" EMC-HP variant uses Bosch Rexroth's proven PLSA planetary screw assembly, which allows high continuous performance with speeds of up to 0.83 m/s and forces of up to 100 kN, even in harsh environmental conditions.
3. Long service life without relubrication
Maintenance means downtimes and these need to be avoided. The standard EMCs are therefore fitted with a ball circulation screw which ensures long lubrication intervals even with high load capacities. Standard EMCs achieve up to 200 million revolutions with the basic factory lubrication. The balls in the screw drive cover a distance of around 12,800 kilometers on the screw – roughly the same distance as Germany to Hawaii.
And it gets better: With the "Lubricated For Life" option, the nominal service life is increased to up to 15,000 kilometers. If relubrication is included, this equates to a distance of over 50,000 kilometers. This means optimum conditions for minimizing not only operating costs but also damage to the environment. After all, the longer the lubrication interval, the more resources the solution saves.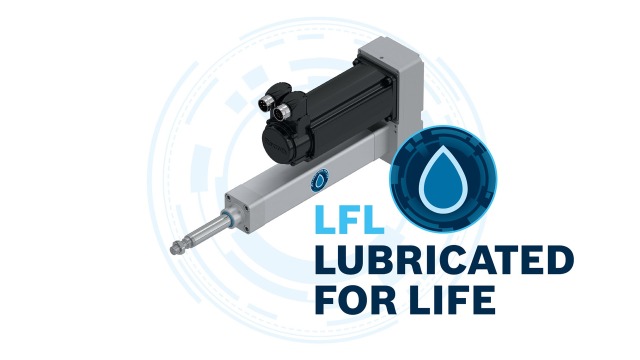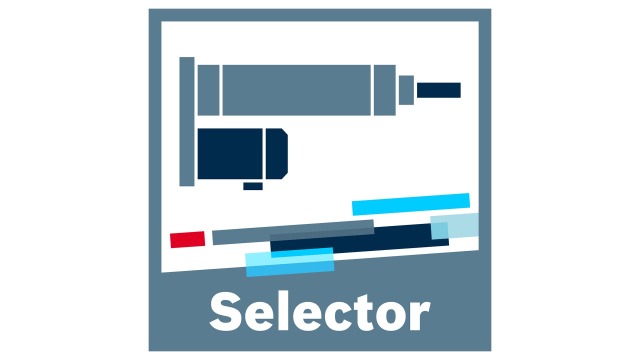 4. An individual actuator in just a few minutes
If all variants are added up, the product portfolio for Linear Technology includes around 3,000 cylinder configurations. Thanks to the intuitively designed EMC Selector, selecting the right product from the huge range on offer is very easy and engineering projects that used to take hours now take just a few minutes.
With the help of the EMC Selector, the complete process can be shown on a single HTML page: From selection to ordering including design and functionality. As soon as the first few details are entered, the selector recommends suitable products that are updated on an ongoing basis. If one of them is clicked on, the technical specifications and a configuration overview are shown immediately. A real-time result visualizes the current project status along with a live 3D model using the real CAD data.
5. Smart subsystems for automation
Time is money. Because this also applies when preparing for production, EMCs that are configured and supplied together with a motor parameterize themselves automatically. The data for the drive controller which are stored for this purpose in the motor data memory are loaded immediately after connection.
The Smart Function Kits for pressing and joining applications which expand an EMC or EMC-HP into a flexible subsystem delivered ready for use represent another step towards the Factory of the Future.
Conclusion: The right solution for all requirements
Due to their simplistic design, electromechanical cylinders have a lot to offer the Factory of the Future. They allow greater standardization, finely regulated processes and, last but not least, energy-efficient, resource-saving operation.
New digital engineering tools and convenient selectors make selection even easier, while ongoing improvements to the service life reduce the overall costs. Intelligent subsystems based on EMC point the way towards the factory of the future and further strengthen the advantages for automation.
CMA/Flodyne/Hydradyne is an authorized Bosch Rexroth distributor in Illinois, Wisconsin, Iowa and Northern Indiana.
In addition to distribution, we design and fabricate complete engineered systems, including hydraulic power units, electrical control panels, pneumatic panels & aluminum framing. Our advanced components and system solutions are found in a wide variety of industrial applications such as wind energy, solar energy, process control and more.